TEK-BERRY4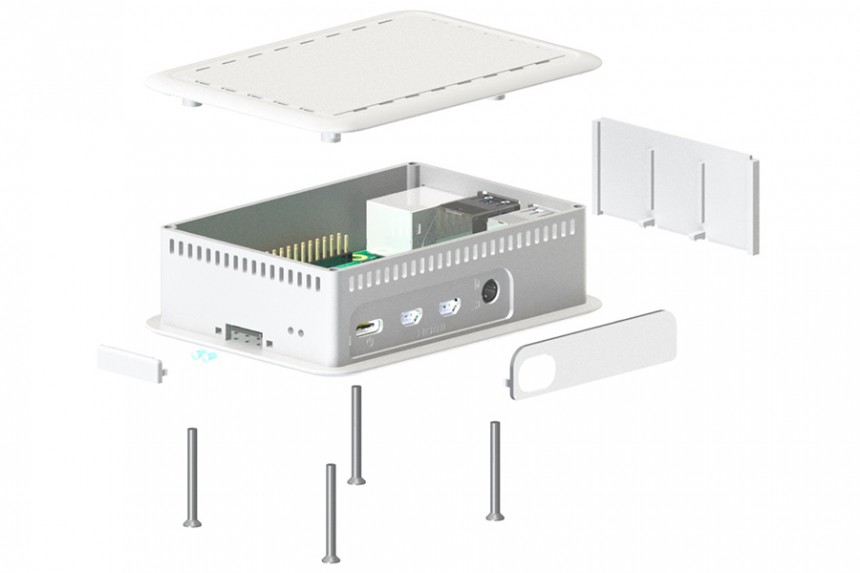 The latest model of the most famous devboard in the world has now its own enclosure: TEK-BERRY4 !!
Enclosure for a large audience: from industry to professional installers, from educational use to recreational use for every home maker
More processor power? => Completely cooled by ventilation slots for the circulation of air inside the enclosure to keep the CPU temperature low
Increasing connectivity? => Increased HDMI and USB ports
Need to stack multiple boards? => thanks to the RPI4-SPACER accessory you can increase the height of the enclosure as you wish
In addition: material: ABS + PC (V0) self-extinguishing to ensure a complete safety in any condition and use.
Possibility to mount the camera module accessory on the cover
Lots of accessories to complete and customize your Raspberry4.
ATTACHMENTS